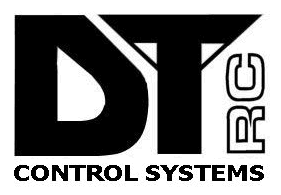 Rx6x Action when Deselected
---
DESCRIPTION
The normal and safe behaviour when a model is made inactive is for the motor to stop. When the model is something like a train on a continuous loop or you have external modules that require continuous control signals, the 'continue' option can keep everything running while you use the Tx to control another Rx.
OPTIONS
If set to 'stop', all except servo outputs will stop as soon as the Rx is made inactive. Note that servo outputs always actively hold their last position.

If set to 'continue', all outputs will hold the position set immediately before the Rx is made inactive. This allows a dynamic choice (ie: you can stop the model and it will stay stopped, or you can set to motor to continue running and that's what it will do). This option may be needed for external modules that prefer no disruption to the control signal when the Rx is 'inactive'.
EMERGENCY STOP
If Failsafe is set to a 'normal' 1-4 seconds, you can switch the Tx off for an Emergency Stop.
If Failsafe is set to the 'sleep' time, this will not be effective and you will need to be prepared to activate the model to cut the motor.
---
SET UP
1. Set up Selecta.
2. Use programming to set the action to stop or continue (5,3,x).

---