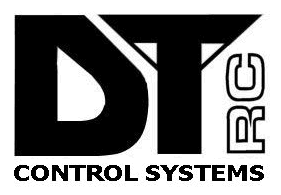 About DelTang
---
Most of the products on this site are designed and built by David Theunissen in England.
David has making receivers since 2009 and is known for his Fly Electric hobby site.

PRODUCT AVAILABILITY
DelTang is a one man business. All products (except Rx102/Tx1/Tx2) are made by hand by David. This is intense work. So there is a limit to how many can be produced.

It has been common for several years for demand to exceed supply. Larger orders are time-limited and it is common for resellers to not get all the product they order. So it is common for resellers to run out of stock. It is not their fault. It is common for lead times to be up to 4 months. It is common for orders to be increased or reduced. DelTang understands and allows this. But this makes it impossible to know when work will start on an order. So clearly resellers do not know when product will be available.

All DelTang products (that have a recommened price on this site) are available for purchase. But resellers have to prioritise the manufacturing capacity that DelTang makes available to them. So in practice, items that are less popular are not available from resellers even if they would like to sell them. DelTang does not currently sell direct to individuals because this reduces overall output.
WARRANTY AND REPAIR
DelTang products have a 1 year return to manufacturer warranty and best endeavours after that. Postage to DelTang is at your expense and return postage is free. Liability is ony accepted for the DelTang product itself. No liability is accept for consequential damages.
OBSOLESCENCE
The radio chips used to make some DelTang products are in short supply. The products affected are all Rx6x receivers and Rx47. This is not expected to affect production in 2020.

Tx1/2/3, Rx102/105, Prog1/2/3/4, Rx2x, Rx3x and Rx4x products are not affected by this shortage.